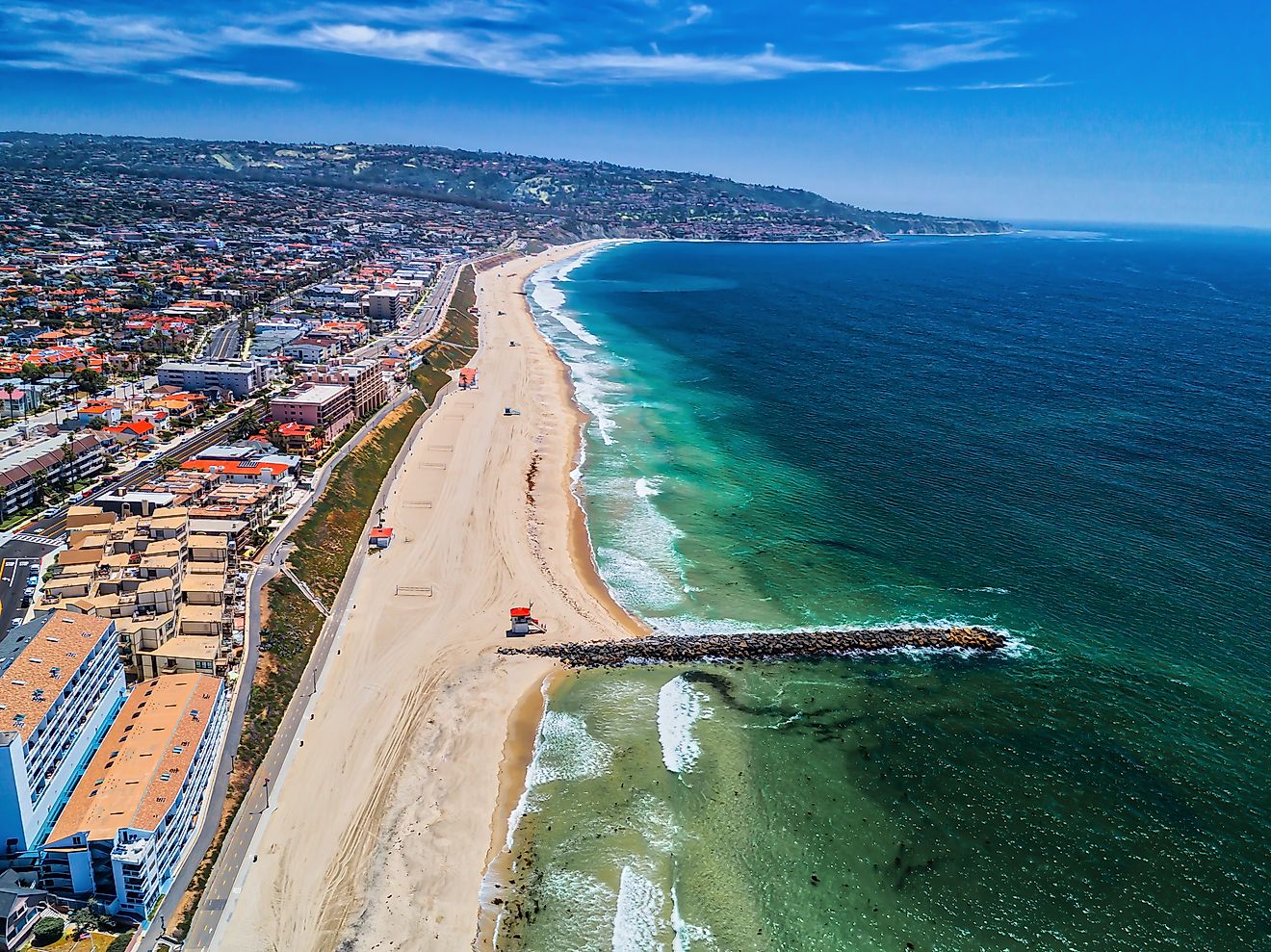 Southern California's Most Charming Beach Towns
The rugged coastline of Southern California and the picturesque landscape that peeps over to the Pacific Coast is one of the most beautiful regions in the United States. From world-class beaches that dot the stretch that begins from Santa Barbara all the way down to the Mexican border, to mind-bending mountain ranges such as the Santa Monica Mountains and the San Gabriel Mountains — whose craggy peaks imbue the landscape with somber majesty, to sparkling streams and rivers that flow through boulders and forests, Southern California is where nature's tapestry is at its spellbinding finest.
Yet Southern California, many might agree, is mostly a beach destination. Read this article to discover some of Southern California's best beach towns you may want to explore.
Laguna Beach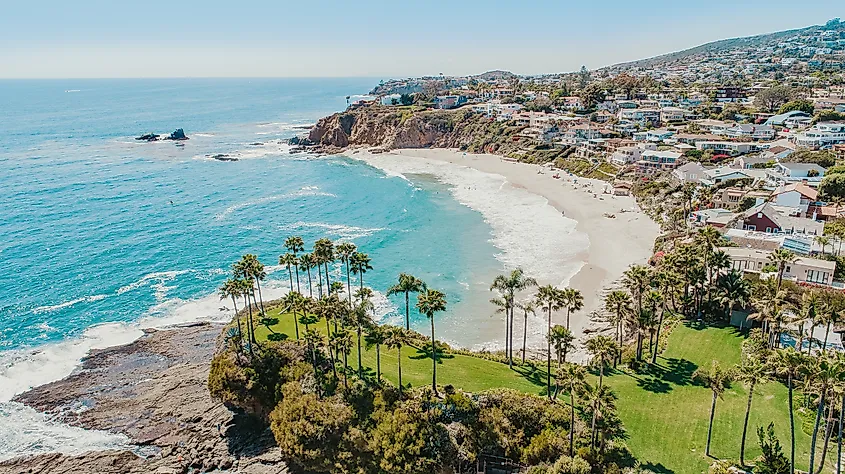 Nestled midway between Los Angeles and San Diego, Laguna Beach, with its picturesque backdrop, eclectic art galleries, and phenomenal dining scene, will be quite a revelation for a first-time visitor. Boasting a set of unique cove beaches, visitors will have difficulty choosing between Victoria Beach and 1,000 Steps Beach. Framed on either side by spectacular sandstone cliffs that jut into the sea, 1,000 Steps Beach, often uncrowded, is home to what is among the town's most famous sea caves. And perched above the bluffs that dot the town's rugged coastline, sprawls Heisler Park, home to four other pretty beaches visitors may want to explore. For avid hikers, Laguna Coast Wilderness Park is a paradise of greenery amid views that are better experienced than described.
San Clemente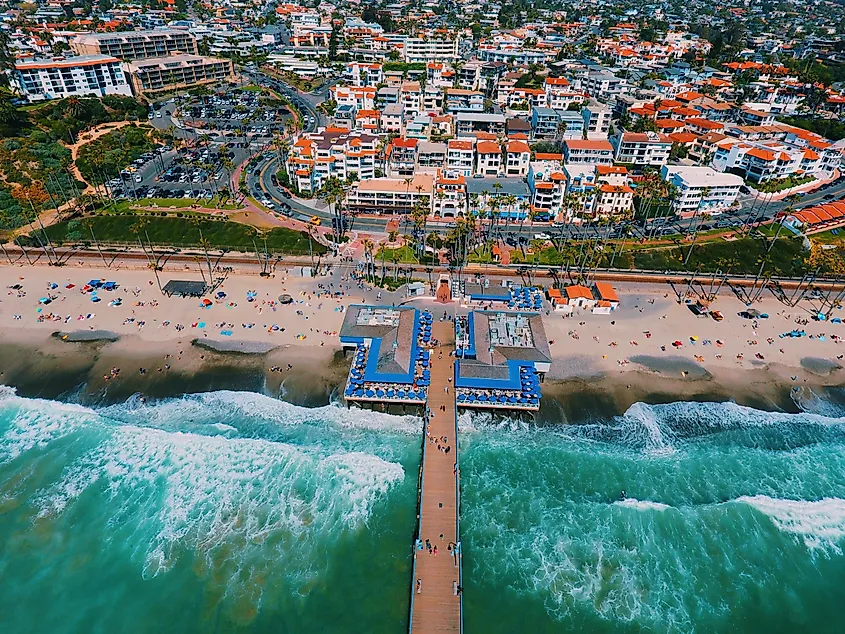 While San Clemente is located in Orange County, which is among the most urbanized in the Golden State, the laid-back town looks like a chip from a different block. A journey to San Clemente involves confronting a delightful stretch of emptiness defined by a slow-paced ambiance many will find irresistible. With beaches that are either uncrowded or less crowded, San Clemente is the ideal town for someone who wants to wind down. For self-confessed shoppers, Outlets at San Clemente, conveniently located close to the highway, styles itself as "Orange County's only coastal outlet shopping destination." Outlets at San Clemente allow visitors to enjoy shopping in a gorgeous facility overlooking the sparkling waters of the Pacific — while sampling an impressive collection of stores and brands.
Del Mar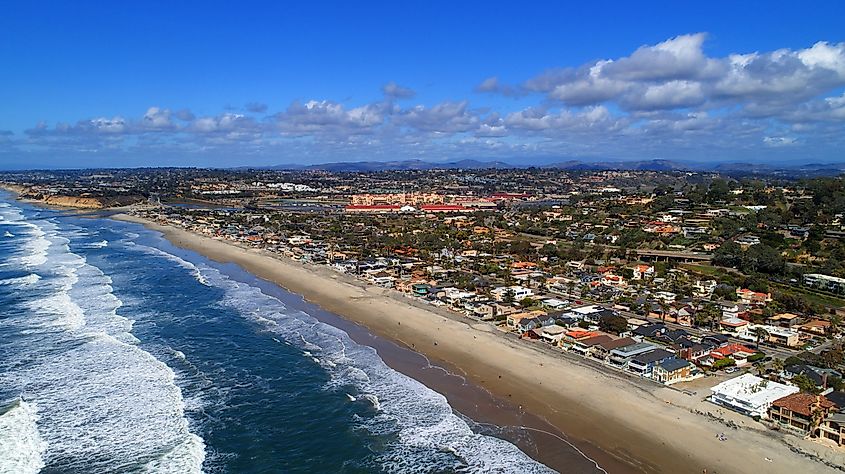 Del Mar is located in California's San Diego County and boasts a population of just under 4,000. Nestled about 20 miles north of San Diego, this quaint, oceanfront town is a huge temptation, especially for those seeking out a secluded experience. Del Mar boasts one of the prettiest beaches in San Diego. Its fine sand stretches for more than two miles. Besides, the town boasts two peaceful coastal parks: Powerhouse and Seagrove, where one can enjoy some alone time. If strolling barefoot under canopied trails is what one craves, there is no better place than Powerhouse Park. But for those tagging their furry friends along, North Beach is a dog-friendly beach with enormous space for one's pup to run free.
Solana Beach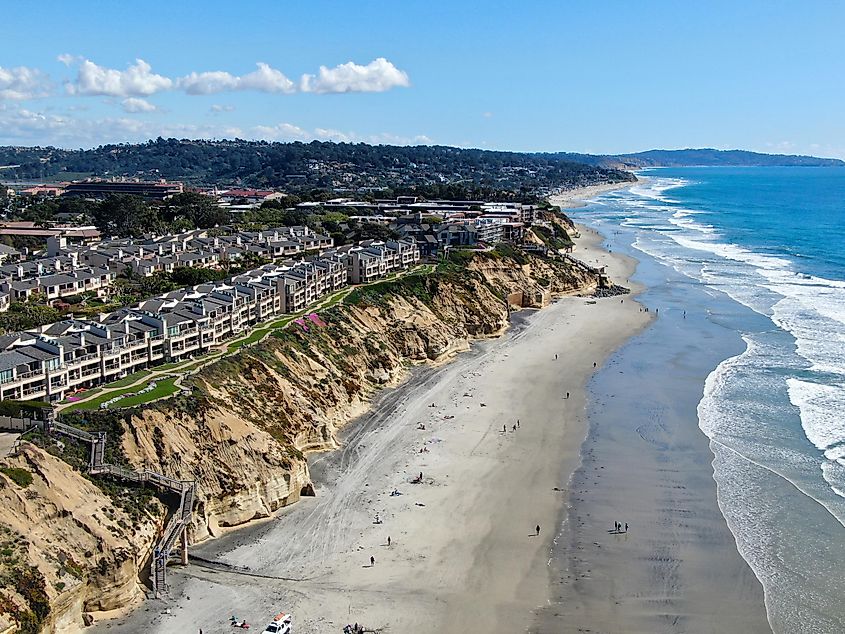 Solana Beach is a town in California's San Diego County famous for its walkability. This beach town should be on the bucket list for those who want to take a leisure stroll through a town's streets and attractions and dabble in some biking or hiking. Solana Beach, home to numberless picturesque trails, natural tide pools, and an impressive range of shopping and dining options, will rarely disappoint. For art enthusiasts, Cedros Design District, quaintly lined with palm trees, features an eclectic array of art galleries and classy shops. For perspective, this is a two-and-a-half-block area, yet it boasts more than 85 shops. Even if one is short on time, an art lover will not regret spending time at the Aaron Chang Ocean Art Gallery in the same precincts.
Manhattan Beach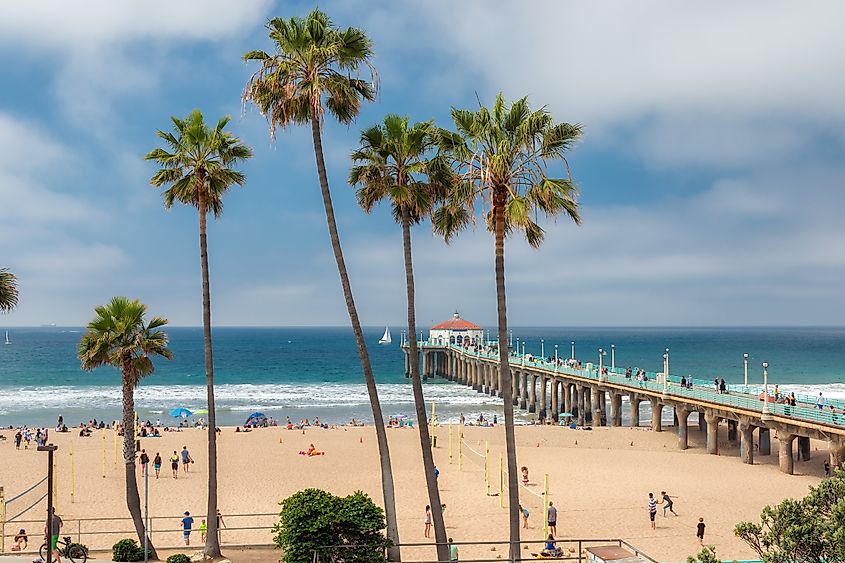 Manhattan Beach is a town of about 33,000 that is located in California's Los Angeles County. Known as the "Pearl of the South Bay," Manhattan Beach's downtown area hosts many award-dining restaurants just steps away from the sparkling waters of the Pacific Ocean. Besides, the historic Manhattan Beach Pier, located at the end of Manhattan Beach Boulevard, is an excellent place to sit down, enjoy breathtaking views of the picturesque Palos Verdes Peninsula, and listen to the crashing of the waves. The pier boasts many food options for those wanting to grab a bite. And pretty beaches abound around the historic pier, where one can stroll. For those seeking a place to stay, there is the Shade Hotel Manhattan Beach, which was featured in 2020 in Conde Nast's "Top 20 Hotels in Southern California."
Venice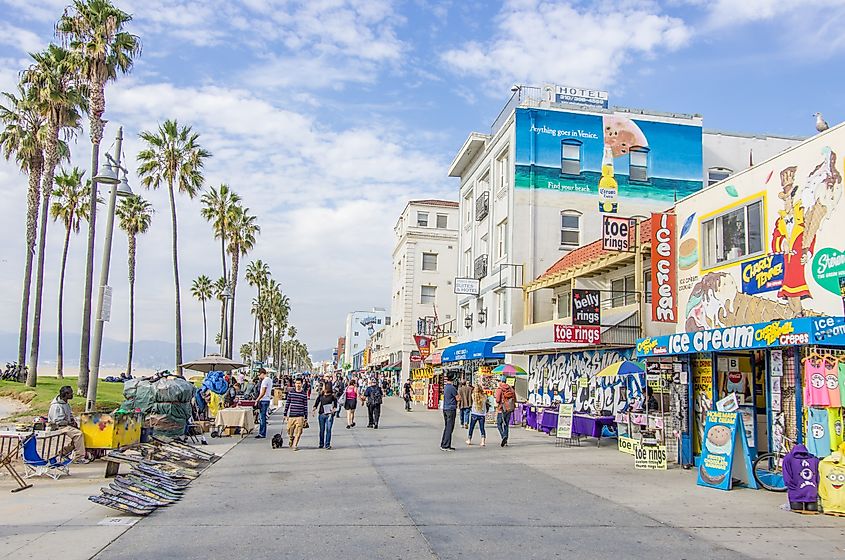 Conveniently located just four miles from LAX Airport, Venice boasts three main offerings: a 3-mile gorgeous beach, the globally-famous Venice Boardwalk, and a 1,300-foot pier. The latter is an excellent venue for fishing and sunset views. Besides, visitors will fall in love with the classy, eclectic dining options that line the town's streets and neighborhoods. Built as a replica of its famous namesake in Italy, complete with canals and gondola rides, Venice's aesthetic aspirations are evidently intentional. While the town has many attractions, Venice Beach is its highlight. But besides the beach, the town displays many epic murals that art lovers will love exploring. Abbot Kinney Boulevard, just a half mile from the shoreline, is a must-visit for all kinds of shopping.
Santa Monica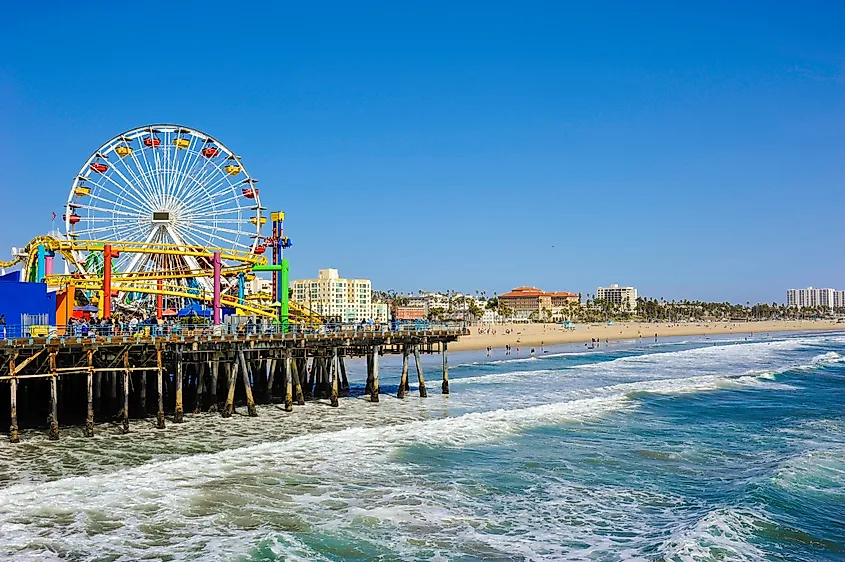 Santa Monica is another world-famous, Pacific-hugging beach town. The Palisades Park alone is enough reason to visit Santa Monica. Charmingly spread out on Santa Monica's Ocean Avenue, Palisades Park is a 26-acre marvel that draws visitors from every corner of the globe. Dotted with amazing ocean viewpoints, Palisades Park also stages several enjoyable activities that can quickly fill up a weekend. Yet everywhere in Santa Monica is just gorgeous. With its swaying palm trees, amazing surf, and farmers market, a vacation to Santa Monica should never be a brief affair. And here is the exciting part, Santa Monica is 15 miles from Los Angeles, just 30 minutes away. For food lovers, Santa Monica's offerings feature both casual eateries and classy oceanfront restaurants.
Encinitas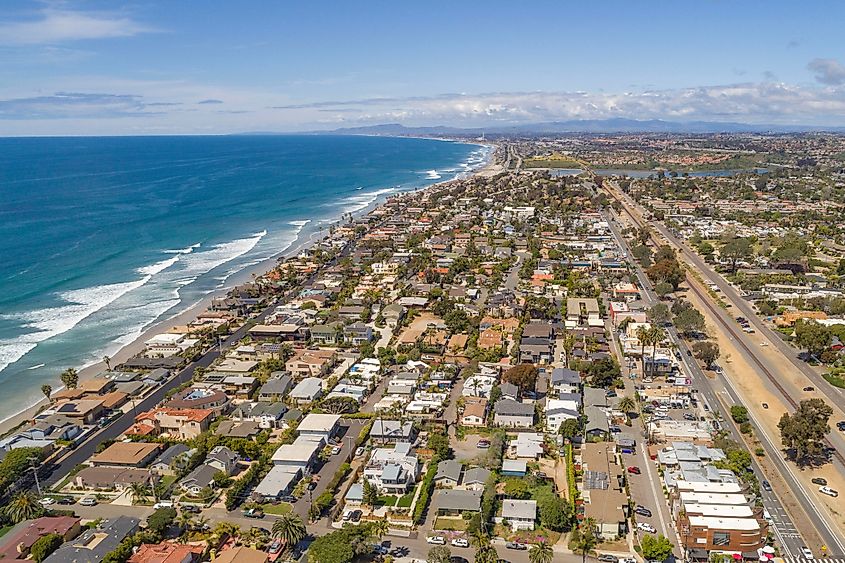 An easy 30-minute drive from San Diego, Encinitas is one of the most famous beach towns in the whole country. In 2016, CBS News picked Encinitas as the best surf town in the United States. In 2012, National Geographic named this Southern California gem among the World's 20 Best Surf Towns. While years have gone by, Encinitas retains much of its surfing stature. Known also as the "Flower Capital of the World," Encinitas's many nurseries and gardens are cool places to while away time. The San Diego Botanic Garden, for example, is a 37-acre urban oasis that displays an unbelievable collection of plant species. It is also home to the largest kids' garden on the west coast and North America's largest public bamboo collection.
Redondo Beach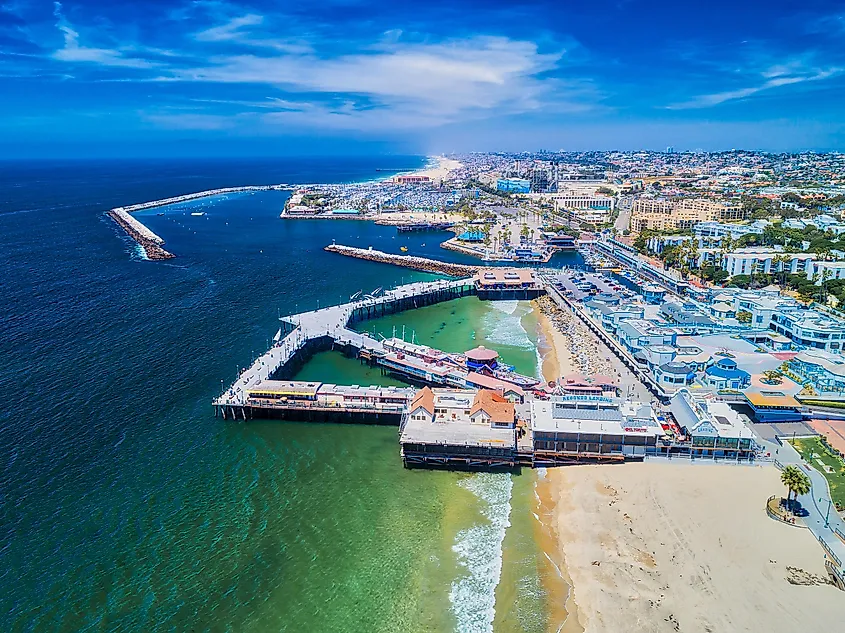 Redondo Beach is conveniently located about 7 miles from Los Angeles International Airport. Redondo is one of Southern California's most charming beach towns for many reasons. For a beach experience, Redondo Beach is a 1.5-mile-long fine-sand marvel that charmingly fronts the town — and is where one can enjoy several water-based activities. Besides, Seaside Lagoon, located a few steps from the town's famous pier, is where parents who want to give their children a blast should head to. Without the wild waves that often furrow the Pacific, Seaside Lagoon's waters are known to be calm, shallow, and clean: just all the elements that make swimming safe and enjoyable for children. Part pool, part beach, Seaside Lagoon offers a family beach experience that no parent should miss.
Hermosa Beach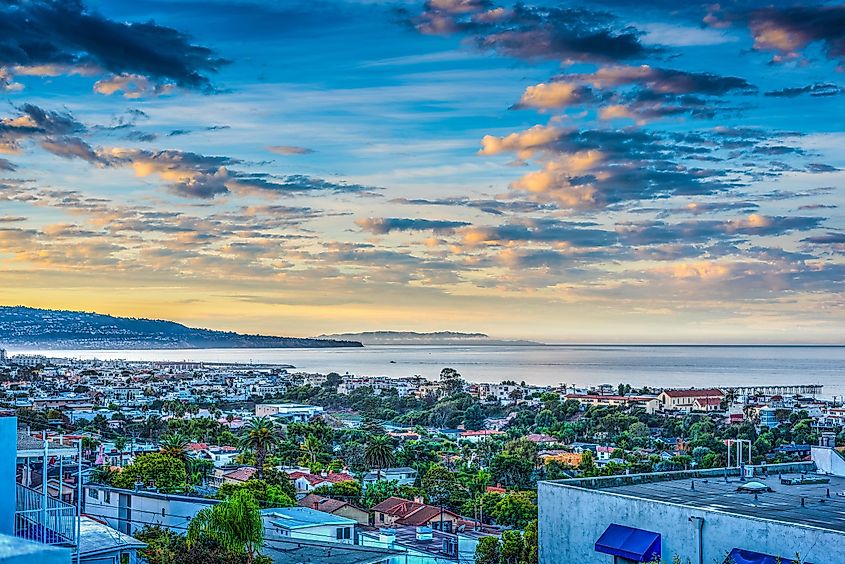 This charming Southern California town is known for its beautiful front beach and the beach's volleyball nets. Nestled between Manhattan Beach and Redondo Beach, Hermosa Beach consistently features among Southern California's most charming beach towns. On a clear, sunny day, as is common in Hermosa Beach, visitors can lose themselves in beach volleyball, surfing, and swimming. Visitors will also enjoy strolling through the town's Pier Avenue, where everything and everyone is warm and welcoming. Though only a few blocks, this stretch is car-free and hence, always slow and unhurried. Hermosa is translated as "beautiful" in Spanish, and a one-time visit will reveal why. Besides, the town boasts an eclectic array of shopping and dining options that will leave visitors spoilt for choice.
Oceanside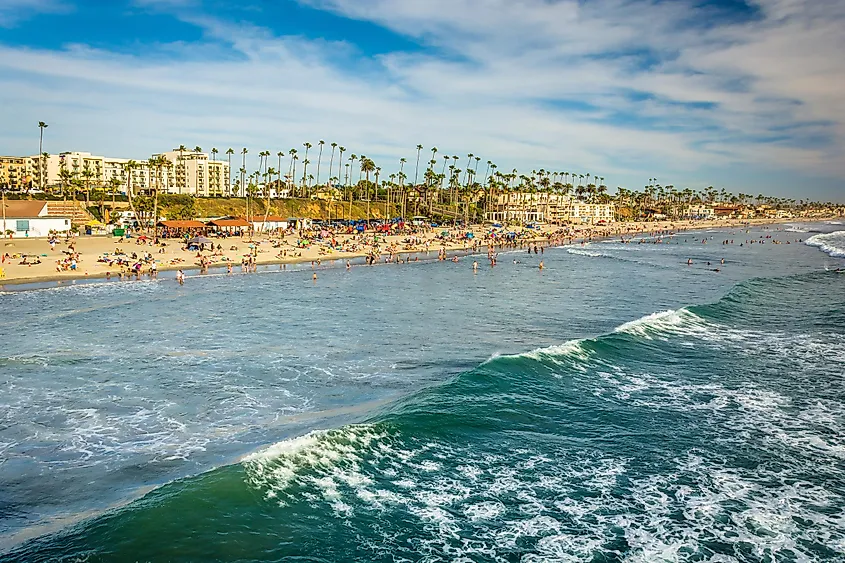 Located about 35 miles north of San Diego, Oceanside hugs the rugged coastline of the Pacific right at the mouth of the San Luis Rey River. The city boasts beautiful, year-round weather, world-class surf, and a fantastic beach experience. One of the city's claims to fame is that it hosts the largest wooden pier on the West Coast. And the harbor, one of the town's highlights, has benches and picnic tables where one can rest, enjoy the amazing views, or engage in seabird watching. Besides, the harbor teems with several food joints that offer snacking opportunities. For finely-prepared sushi and a good mix of vegetarian options, Wrench and Rodent Seabasstropub, 2.3 miles from Oceanside Pier, is worth checking out.
The Takeaway
While California might be an expensive state to live in, according to several rankings, the Golden State is consistently named among the most beautiful in the country, which is no surprise. The topography of the state imbues it with a splendor that is among the most glorious one will ever come across. And while Northern California has its fair share of gems, Southern California boasts a cornucopia of charming towns that will leave any visitor blown away. From Venice, modeled after her celebrated European namesake, to Hermosa Beach, translated "beautiful" in Spanish, Southern California will cater to every aesthetic taste and style.