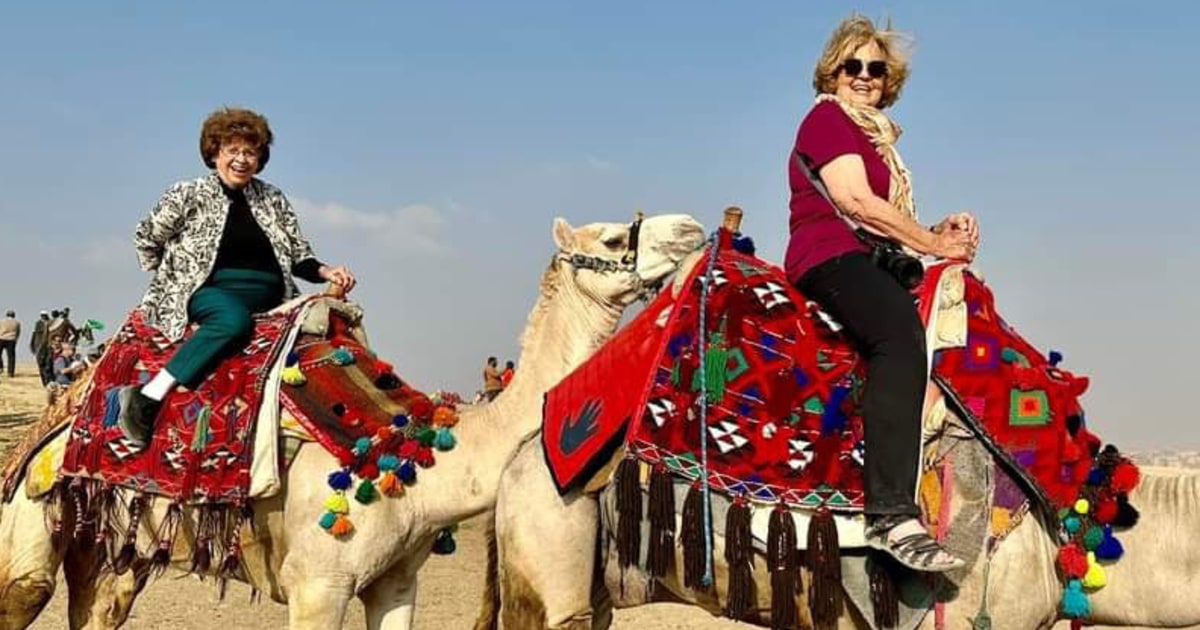 81-Year-Old Best Friends Reveal What's Next After Traveling The World In 80 Days
When Sandy Hazelip proposed a whirlwind trip to her longtime friend Ellie Hamby for their milestone birthdays, the 81-year-old leaped at the idea.
"She said, 'Ellie, why don't we consider traveling around the world in 80 days when we're 80?'" Hamby recalled in a recent interview with NBC Dallas-Fort Worth.
Though the COVID-19 pandemic required the two friends to put off their plans for after they turned 80, the two eventually made their grand voyage. On January 11, 2023, at the age of 81 years old, the pair started their journey, disembarking from their homes in Dallas, Texas. First stop: Antarctica.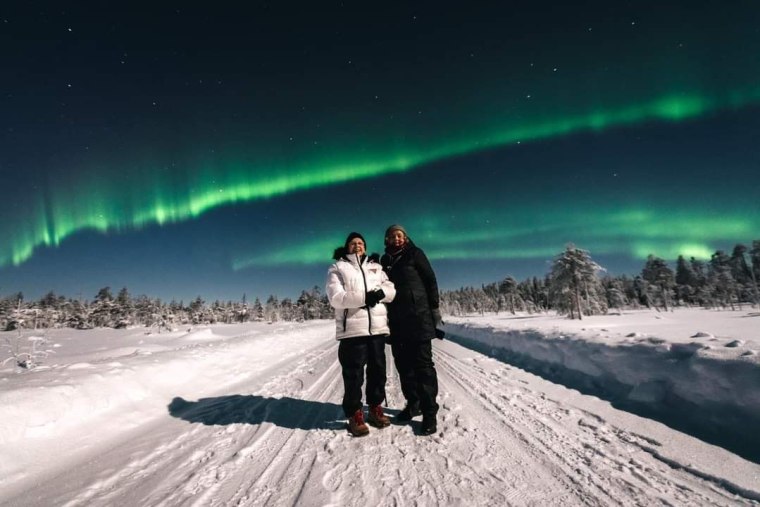 From there, and in just 80 days, the two women packed in a ​​tour de force of the world, which included taking in the northern lights of Lapland at the North Pole, the deserts of Africa and the great ancient structures of Rome.
The friends, who met in Zambia 23 years ago while on a medical mission, recently sat down with TODAY.com for a Zoom interview. Hamby and Hazelip said that a lean and well-thought-out budget pushed them to keep up with the spirit of a true excursion. The average cost of their hotels per night? $29 a person.
"We're not wanting our comfort zone. We're wanting an adventure," Hamby explained during the Zoom of the friends' decision to spend less money on the comforts that might come with luxury hotels and more on mileage. "You do not have to stay in the big chain hotels. In other countries, the best hotels are local places. They may not be a hotel. They may be someone's home. They may be just small little places, but those are the best buys and the most fun."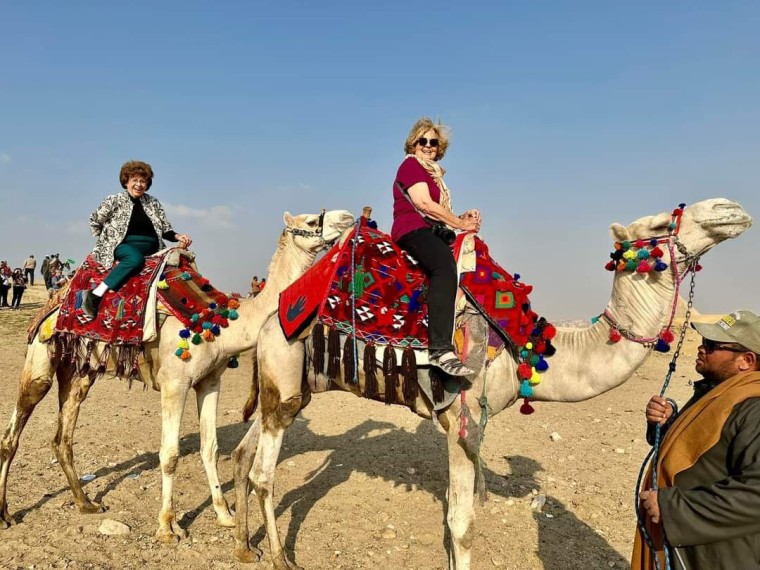 The two grandmothers also rode a sleigh pulled by huskies in Finland, flew high in a hot air balloon in Egypt and spent time searching for wallabies in Australia. For six days, they explored the streets of Bali, and for two, they braced themselves as they weathered a rocky ship ride across the notoriously rough Drake Passage.
"We sometimes had 20-foot waves and two days traveling," Hamby beamed while recalling their trip through the passage that's considered one of the most treacherous journeys for a ship to take in the world. During the Zoom interview, the two friends playfully harmonized as they recalled "doing a-rockin' and a-rollin' and a-slippin' and a-slidin'" as waves lashed at their boat.
Along their route, the two octogenarians' circumnavigation became popular on platforms like Facebook, Youtube, Instagram and TikTok as they took on each of the world's continents. 
As they advanced around the globe, the two realized they were racking up a fan base.
"I am from Rwanda," one user commented on a TikTok Q&A they shared. "We would love to have you here."
"I had to come to look for you (two) after watching on 9 News in Colorado!!!!" another replied. "You 2 are AMAZING"
During the Zoom, Hazelip also recalled her family's amusement over their social media popularity.
"My grandchildren have sent me the sweetest texts continually through our 80-day trip saying, 'There's my grandmother having fun!'" Hazelip said with a laugh.
As Hamby noted, mapping out the trip with her dear friend made all the difference when it came to taking on such high-seas adventures.
"We've been together 80 days 24/7, and we've just had a great adventure," Hamby said. "It's just really made us even closer than we were. We both — being widows — kind of found each other and found this friendship, and we both had phenomenal marriages, the best husbands in the world. And then we found the best friends in the world."
As for expeditions to come, Hamby and Hazelip tell TODAY.com that they've got their eyes on the near horizon.
"We are planning another trip," Hazelip revealed with a grin. "We're going to reveal it in about a week or so. So it's going to be something when we're 82 in 2024. We haven't come up with a good rhyme. We've got some ideas about where we're going and what we're going to do, so you just need to stay tuned for the next adventure because it's going to happen!"