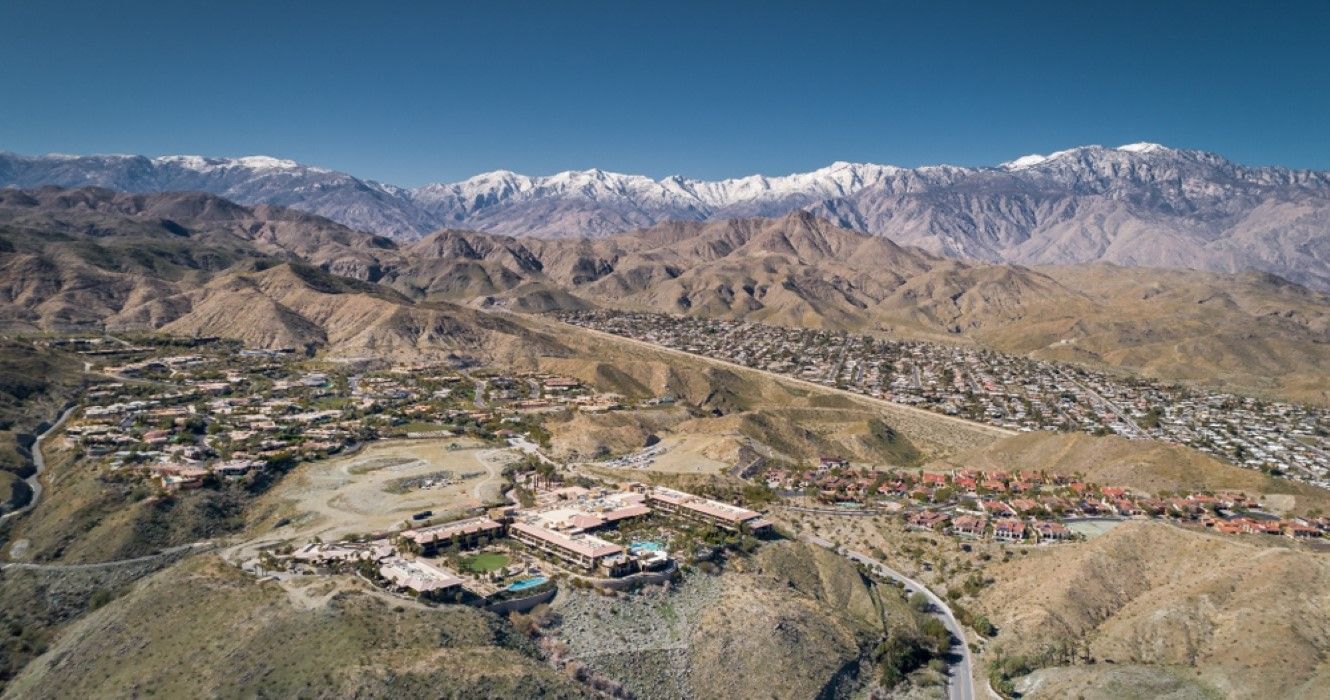 11 Best All-Inclusive Resorts In The USA
Hotel bills can be stressful sometimes because everything is charged separately. But with all-inclusive resorts, everything, ranging from meals to activities to drinks, is included in one package. And while the United States resorts aren't as recognized as Mexico's or the Caribbean's, the destination will never disappoint. There are several options to choose from, including family-friendly, romantic resorts and even for solo vacationers. Whether going for a family vacation, a honeymoon, or simply seeking some 'alone time in a serene place, America's best all-inclusive resorts ensure travelers have the most unforgettable stay in the country.
Related: These Are The 10 Best All-Inclusive Resorts In Florida
11/11

Skytop Lodge

Covering a 5,500-acre space, Skytop Lodge was opened in 1928 and guarantees a memorable stay to its guests, thanks to the breathtaking surroundings, world-class amenities, and numerous fun activities to enjoy. The lodge is located in the mountains and is less than a 15-minute drive from Buck Hill Golf Club and Wynooska Lake. If looking for a serene environment and an incredible opportunity to get exposed to a new, unique culture, then Skytop Lodge is the place to spend the next vacation.
10/11

Red Mountain Resort & Spa

Red Mountain Resort & Spa is one of the best all-inclusive resorts in the U.S.A, offering everything travelers would need to have a rejuvenating vacation. The resort features magnificent villas that come with fantastic amenities. Some of the most interesting activities to enjoy at this health-focused resort are guided hikes in the morning, paddle boarding, kayaking, yoga classes, and more. Travelers will enjoy customized adventures to the world-famous national parks, Bryce Canyon and Zion National Parks. Plus, the Snow Canyon is located a short distance away.
9/11

JW Marriott Marco Island Beach Resort

JW Marriott Marco Island Beach Resort is a perfect resort for vacationers seeking to go on a beach trip. Located along the beautiful private beaches on the Gulf of Mexico, this resort guarantees an unforgettable, fun adventure. The resort features 12 restaurants, where guests can have a taste of different international cuisines, a fitness center, and numerous family-friendly activities. The resort is home to a relaxing and rejuvenating spa and meeting rooms featuring terraces with spectacular views.
8/11

Legoland Florida Resort

Located right at the gates of the Legoland amusement park, Legoland Florida Resort is perfect for a family getaway. Tourists have three themed options to choose from, including Florida Hotel, located 130 kid-steps away from the park's entrance, the Legoland Beach Retreat, and village-style bungalows near Lake Dexter. The hotel offers free scheduled shuttle rides to and from the Legoland Amusement Park. Visitors also enjoy a breakfast buffet, free self-parking, free Wi-Fi connection, plus a lot of fun Christmas-themed activities.

Related: Legoland Florida: What To Know Before Planning A Family Trip
7/11

The Ritz-Carlton Rancho Mirage

The Ritz-Carlton Rancho Mirage is bordered by the spectacular Santa Rosa Mountain Range and offers incredible amenities, including a full-service spa & wellness center and two gorgeous outdoor pools. The dining scene is fantastic, and guests can have a variety of dishes. The rooms are elegant, and each comes with a private bathroom that features a hairdryer and a bathrobe. The beautiful surrounding offers several outdoor opportunities, such as hiking.
6/11

South Point Hotel Casino And Spa

South Point Hotel Casino And Spa is an all-inclusive resort located a few minutes from the world-famous Las Vegas Strip and comes with incredible amenities, such as a 16-screen Century Theater movie complex, 11 food eateries that satisfy all kinds of cravings, 60-lane tournament bowling plaza, and more. The resort's rooms are stylish, each featuring a 42-inch flat-screen TV, a charging station for electronics, and a coffee machine. Plus, vacationers can enjoy the room services offered at the hotel.
5/11

Hilton Grand Vacations Club Tuscany Village Orlando

Hilton Grand Vacations Club Tuscany Village Orlando comes with two incredible outdoor pools and stylish suites with private balconies. There is free internet, and Walt Disney World and Universal Orlando are located nearby. Each room has a private bathroom, flat-screen TV, and seating areas in some units. The hotel can offer free rides to nearby amusement parks. Other than the theme parks, vacationers can enjoy shopping opportunities at the Orlando Vineland Premium Outlets, which come with discounts. Many guests have had a wonderful stay at this hotel, mostly couples, making it an incredible choice for those going on a romantic vacation.
4/11

Wyndham Grand Orlando Resort Bonnet Creek

Wyndham Grand Orlando Resort Bonnet Creek is a few minutes away from Disney World and has five restaurants and a full-service spa on-site. The resort boasts magnificent rooms that come with modern bathrooms, flat-screen TVs, and small fridges. And iPod docking stations. The resort offers free shuttle rides to Disney Theme Park every day, plus an arrangement of fun activities and excursions for its guests. Vacationers can enjoy golfing at the nearby Championship Golf and shop at the Orlando Premium Outlets.
3/11

Hotel 1000, LXR Hotels & Resorts

Staying at Hotel 1000, LXR Hotels & Resorts gives easy access to the Pike Place Market, the Space Needle, and Pioneer Square while offering vacationers a pampering stay. Located right in the heart of some of the most iconic attractions down Seattle, this resort's rooms are impressive and offer spectacular waterfront and city views. The culinary experience in this resort is one of the most memorable, with lots of options to choose from. There is also a full-service spa giving all kinds of treatments.
2/11

Hyatt Place Poughkeepsie

Accommodation at Hyatt Place Poughkeepsie is one of the most fascinating. The hotel rooms are elegant, come with a working desk and a private bathroom, and are all fitted with flat-screen TVs, air conditioning, and seating areas. Places like the Bardavon Opera House, Marist College, and Vassar College are located only a few miles away, while Mid-Hudson Children's Museum is just a mile away. Vacationers can choose to have a breakfast buffet or an American breakfast with plenty of options.
1/11

Black Rock Mountain Resort

Located in Park City, the Black Rock Mountain Resort is simply amazing, thanks to its fascinating amenities and closeness to some of the best destinations, including Hogle Zoo, Wasatch Mountain State Park, and Kimball Art Center. The hotel's rooms are private bathrooms with showers and hairdryers, wardrobes, and flat-screen TVs, and some have seating areas. The Salt Lake City International Airport is the closest and is 38.5 miles away from the resort.