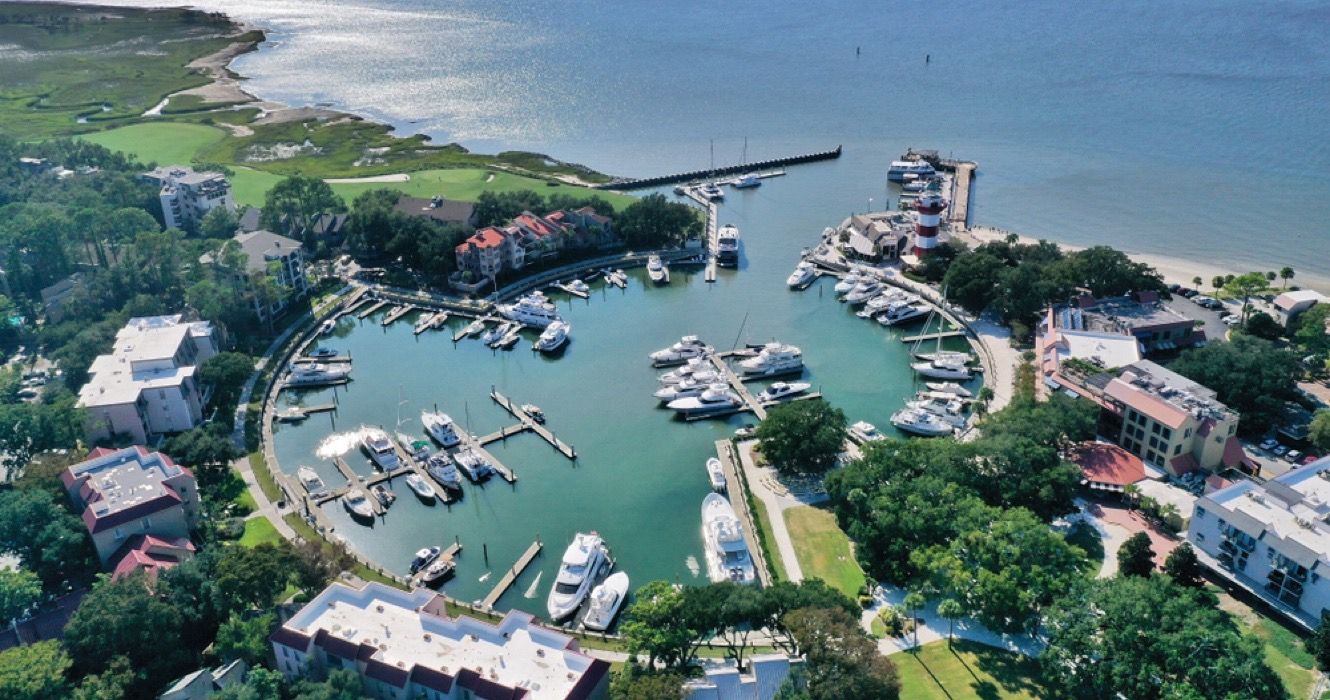 10 Most Beautiful Ocean Getaways In The U.S.
People who enjoy admiring the sand, sun, water, serenity, and excitement all in one place will find many lovely ocean getaways in the United States to satisfy their wanderlust. These U.S. oceanfront locations make for the best summer vacation destinations, allowing guests to have a good time with friends, family, and children or romantic moments with their significant other. The United States has something to offer everyone, whether looking for a bustling ocean location with lots of recreational opportunities, shopping, and dining or a much more secluded spot that offers privacy and solace.
From South Carolina's Charming Coastal Getaway, Hilton Head, and Oregon's most picturesque Cannon Beach to Maui's adventure destination, Kaanapali, these United States ocean getaways, each with a distinctive scene, are among the most popular. There are numerous others, such as Block Island and Neah Bay, for those seeking solitude close to the breathtaking seascape. On this top-ten list, there is a perfect ocean getaway for everyone.
Related: 15 Top Beaches In The U.S. To Add To Your Bucket List
10
Neah Bay: A Remote Ocean Destination On The North Olympic Peninsula, Washington
Neah Bay, the northwest corner of the United States, is bordered by the Strait of Juan de Fuca and the Pacific Ocean, offering breathtaking natural scenery of steep, rocky cliffs, lush forests, and the sea. It is one of the best remote ocean getaways in the United States for soaking up the sun, getting an adrenaline rush from water sports, testing stamina on hiking trails, and savoring the romance of breathtaking sunrises and sunsets. Rich in Native American heritage, Neah Bay on the Olympic Peninsula is an excellent place to experience nature's wild and untamed beauty.
Places To Visit:
Hobuck Beach, Tsoo-yas Beach, Shi-shi Beach, Cape Flattery, Makah National Fish Hatchery, Marina, Makah Cultural and Research Center, and Tatoosh Island

Things To Do:
Camping, kayaking, bird watching, hiking, kite flying, surfing, and deep-sea diving

Best Time To Visit:
August

Getting Here:
Rhode Island Airport, Rhode Island Ferry, Highway 112
Activities like camping, hiking trails, and beach visits call for Recreation Permits, which can be obtained locally, in person, and at various centers.
9
Hilton Head: America's Favorite Adventure Island In South Carolina
One of the most popular getaways in the United States for ocean lovers, Hilton Head offers everything from recreation and relaxation to indulgence. Renowned as a serene golfing spot, this South Carolina's dream vacation destination is dotted with natural wonders, including the Pinckney Island National Wildlife Refuge and 12 miles of cottony-soft sandy beaches. Moreover, whether one is interested in spotting low country wildlife, is an adventurous soul, or just wants to unwind on the sand, Hilton Head can satiate the fancies of everyone.
Places To Visit:
Coligny Beach Park, Driessen Beach, Mitchelville Beach, Coastal Discovery Museum, Pinckney Island National Wildlife Refuge, Daufuskie Island, and Folly Field Beach Park

Things To Do:
Biking, hiking, swimming, jet skiing, kayaking, fishing, helicopter rides, golfing, sightseeing, bird watching, spotting wildlife, etc.

Best Time To Visit:
April, May, September, and October

Getting Here:
Savannah Hilton Head International Airport, Hilton Head Island Airport, I-95's South Carolina Exit 8
It's a good idea to get ready for a quick downpour because they practically happen every afternoon in the summer.
8
Gulf Shores: A Serene Alabama Destination With White Beaches
Gulf Shores is a sandy and serene ocean getaway with enjoyable family activities, romantic settings, fishing opportunities, endless beachcombing, and adventures. It's a wonderful location to experience everything Alabamian, including the pleasant climate, cuisine, and wildlife. There are numerous beach bars to enjoy live music with drinks, as well as calm waters where one can enjoy sailing, fishing, surfing, and many other activities to round out a beach outing.
Places To Visit:
Alabama Gulf Coast Zoo, Hugh S. Branyon Backcountry Trail, Gulf State Park, Waterville USA, and The Wharf

Things To Do:
Fishing, hiking, dining, sea shell searching, kayaking, parasailing, spotting wildlife, etc.

Best Time To Visit:
September

Getting Here:
Mobile Regional Airport, Pensacola International Airport, Mobile Bay Ferry, Highway 59, and Baldwin & Foley Beach Express
Search Alabama Point's waterfront at low tide for a variety of seashells to take home as souvenirs.
Related: Alabama Vs Mississippi: Does One State Offer Something The Other Doesn't?
7
Cannon Beach: An Artistic Oregon City Famed For Tall Haystack Rock
One of the most picturesque places in the world, Cannon Beach is well known for its expansive stretches of scenic sandy beaches and striking coastal rock formations like Haystack Rock. Visitors with wanderlust will find plenty to do in Cannon Beach, including natural settings like Ecola State Park, striking rock formations, lush rainforests, and waterfalls, as well as art galleries, dining options, and shopping options. On the Oregon Coast, there is something for everyone, whether they like to go for a leisurely stroll, discover amazing natural wonders, or watch wildlife.
Places To Visit:
Ecola State Park,
Haystack Rock, Arcadia Beach, Lion Rock, Hug Point, Silver Point, and
Oswald West State Park

Things To Do:
Hiking, visiting galleries and museums, fishing, surfing, swimming, kayaking, bird watching, etc.

Best Time To Visit:
July and September

Getting Here:
Portland International Airport and Highway 101
Bring multiple layers to stay comfortable, as the weather in Cannon Beach can change quickly from sunny to windy or cloudy.
6
Kaanapali: A True Ocean Retreat On Maui
Kaanapali Beach, with its three miles of fine, sugary white sand and clear water, has previously been named America's Best Beach. It was once used as a retreat by Maui royalty and is now a popular ocean getaway with numerous resorts and dining options nearby. The variety of beach activities available here, including cliff jumping, surfing, snorkeling, diving, stand-up paddleboarding, and beach parties, make Kaanapali Beach a popular hangout for fans of beach fun.
Places To Visit:
Whalers Village, Royal Kāʻanapali and Kāʻanapali Kai golf courses, Black Rock, Whaling Museum

Things To Do:
Snorkeling, whale watching, swimming, golfing, boat excursions, sailing, cliff diving, zip lining, kayaking, etc.

Best Time To Visit:
January to May

Getting Here:
Kapalua Airport
Visitors who have time to spare away from the beach should check out the whale museum, two world-class golf courses, and Hawaiian recreation.
5
The Hamptons: A Luxe Ocean Getaway In New York
The Hamptons are a group of quaint communities on Long Island's southeast coast that offer a distinctive setting with picturesque farms, shingled windmills, and serene bays. With its beautiful beaches, gentle dunes, rural setting, historic charisma, and exclusivity, it offers a getaway from the daily grind for visitors. Beachcombing on long stretches of sand, eating fresh seafood from Long Island, and visiting vineyards next to the ocean are just a few of the highlights of the Hamptons that will surely please beachgoers.
Places To Visit:
Cooper's Beach, Georgia Beach, Long Beach, Montauk, Greenport, Salt Cave, Camp Hero State Park

Things To Do:
Beachcombing, biking, checking out museums and galleries, wine and beer tasting,

Best Time To Visit:
May and September

Getting Here:
John F. Kennedy International Airport and LaGuardia Airport, I-495 highway, and Long Island Rail
A beach pass may be required in advance for access to some of the Hamptons' beaches, so be sure to have one before visiting.
Related: Best International Restaurants In The Hamptons To Try This Summer
4
Block Island: The Quintessential Island Experience In Rhode Island
With biking, hiking, and sailing opportunities, Block Island provides an oceanfront getaway that pleases both thrill-seekers and relaxed beach lovers. This island's remote location makes it perfect for those who enjoy exploring and indulging away from the crowds and want to experience a slower pace of life. The island's stunning dunes, serene salt marshes, and soft, sandy beaches make the island highly appealing for nature lovers. Visitors can spend a day in Block Island unwinding, taking leisurely walks, enjoying sundown on the porches, and appreciating the island's natural wonders.
Places To Visit:
Crescent Beach,
Ballard's Beach
, North Light, Southeast Light,
Mohegan Bluffs Trail
, Glass Float Project

Things To Do:
Hiking, biking, hitting the beaches, sightseeing, fishing, kayaking,

and boat excursions

Best Time To Visit:
May and September

Getting Here:
Block Island Airport and Block Island Ferry
Mopeds are an excellent means for tourists to get around Block Island and visit a number of desirable locations.
3
Hanalei Bay: A Remote And Serene Getaway In Kauai
Hanalei Bay on Kauai's North Shore is one of the most breathtaking locations worldwide, rejuvenating the mind, body, and soul. Every ocean lover looking for a secluded and tranquil escape should visit this three-mile-long bay at least once in their life to experience a half-moon of golden sands, lush green mountains, and Wailua Falls, Kauai's paradise. The landscape of Hanalei Bay and Kauai provides a complete package of adventure, exploration, and outdoors, allowing tourists to go hiking, diving, e-biking, watching breathtaking sunsets, and participating in a variety of other activities to connect with nature.
Places To Visit:
Hanalei Beach,
Limahuli Garden and Preserve, Waioli Huiia Church, Lookout Point

Things To Do:
Biking, swimming, golfing, snorkeling, surfing, cave exploration, beachcombing, etc.

Best Time To Visit:
May, June, and August

Getting Here:
Lihue Airport
Waikokos Beach offers the best swells in the summers and falls when trade winds move offshore, so surfers should plan their trip there during those seasons.
The Lost Coast at Shelter Cove, one of the most beautiful black sand beaches, is California's most remote and undeveloped coastline, but it's well worth the trip for its natural splendor and environment. The waves here are incredible for surfers, with consistent swells hitting the rocky shoreline all year. It's also a true beach paradise for those who enjoy solitude, as well as for backpackers and hikers looking for challenging terrain in the midst of spectacular nature.
Places To Visit:
Mattole Beach, Black Sands Beach, Shelter Cove, Humboldt Redwoods State Park

Things To Do:
Hiking, backpacking, beachcombing, surfing, taking in nature's beauty

Best Time To Visit:
Late May through early October

Getting Here:
Rohnerville Airport and US 101
Backpackers will need a Lost Coast Trail permit to hike at night, as well as a tentative itinerary outlining how many days they will spend in the area, which trailheads they will enter and exit, and where they expect to camp.
Related: 10 Best California Springtime Beach Escapes For Sun, Sand, & Serenity
1
Key West: A Serene Floridian Getaway For Adventurous Souls
Experience an exotic Caribbean vacation in Key West, which offers white sand beaches and turquoise waters that are perfect for diving, snorkeling, kayaking, sailing, whale watching, surfing, and many more water sports. Sailing into one of the region's most beautiful sunsets while enjoying a regional cocktail is a preferred way to end a perfect day in this dreamland. There are many historical sites, such as Ernest Hemingway's former house, as well as beachside shops, art galleries, dining destinations, and nightlife spots, making Key West the ultimate U.S. destination for ocean lovers.
Places To Visit:
The Ernest Hemingway Home and Museum, Dry Tortugas National Park, Mallory Square, America's Southernmost Point, Key West Beach

Things To Do:
Beachcombing, surfing, swimming, diving, snorkeling, sailing, fishing, etc.

Best Time To Visit:
March to May

Getting Here:
Key West International Airport, Miami International Airport, Key West Express Ferry,
Booking a ferry service to Key Point is the quickest and most convenient way to get there.