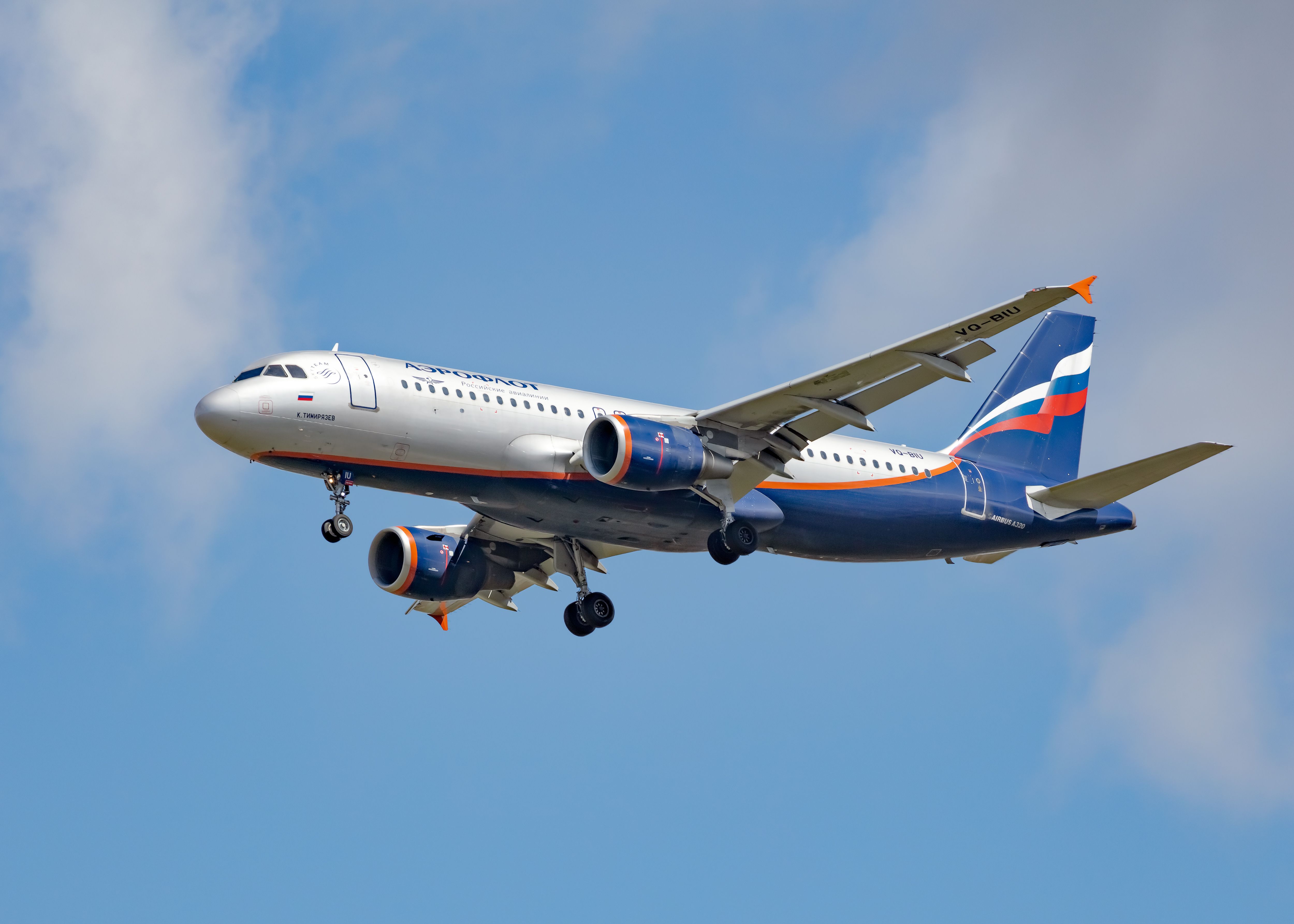 Russian Airline Seat Capacity Expected To Witness 22% Growth
Cirium data has projected a large increase in passengers flying on Russian airlines throughout 2023. The seat capacity increase is estimated to be 22% over the year. This estimate is largely based on an increase in international routes. These routes through various markets include expanding flights to Dubai, Istanbul, Phuket, and Antalya, among others.
Working towards pre-pandemic numbers
Even with data that projects a 22% increase in seat capacity in 2023, seat capacity numbers are still projected to be 9% less than 2019 seat capacity, which was prior to the COVID-19 pandemic. This data is based on how the seat capacity numbers have fared throughout the first quarter of 2023 as well as the schedules for the second quarter of 2023, which is April to June. This is largely driven by a large increase in international flying projections.
Photo: Vincenzo Pace 
Russia's travel numbers followed the rest of the world after the pandemic and had a large drop in traveling due to the virus and lockdowns across the world. The world's travel industry began to recover in 2021 and generally kept increasing through 2022. However, due to the invasion of Ukraine and the beginning of the Ukraine war, the travel industry in Russia declined again in 2022. This was due to travel and airspace restrictions imposed by many countries across the world that prevented Russian airlines from flying to those countries.
Shortly after the invasion of Ukraine by Russian troops, all Russian carriers were banned from flying over or into the EU, the United States, Canada, and a select number of other countries as part of economic sanctions.
However, a few countries that did not impose sanctions on Russia were able to take advantage of the lack of airlines providing flights. Turkish Airlines and Air Serbia were two airlines that were able to continue flying into Russia and saw an immediate increase in flight prices.
Aeroflot looks to recover
Russia's largest airline, Aeroflot, has seen numbers decrease over the past year, mostly due to sanctions from countries across the world. In 2022, Aeroflot saw its number of passengers decrease by 11%. This was largely offset by a drop in international travel, which was down by over 37%, compared to the previous year. The total seats to and from Russia overall declined only 4% during 2022.
Photo: Eliyahu Yosef Parypa | Shutterstock
During the beginning of the imposed travel restrictions on Russian airlines by countries across the globe, Aeroflot made an effort to try and recover from lost flights. The airline expanded flights domestically across Russia. Aeroflot also increased flights internationally to countries that were not imposing travel restrictions. Some of these destinations included Turkey, Egypt, Thailand, and the United Arab Emirates.
The airline is still struggling to work around many of the travel restrictions that are still active in Russia. Other restrictions are still being imposed on the airline in addition to the active restrictions.
Recently, Turkey announced that the country would stop servicing Russian-operated Boeing aircraft. All Turkish airport facilities have been banned from providing fuel and services to Boeing jets that are operated by Russian airlines.